After a full day of NFL football, it's time for Monday night football tonight. Monday night football tonight is even better since we get two games instead of the usual one. New Orleans plays at Carolina in a game that starts at 7:15 p.m. ET followed by an AFC North clash between Cleveland and Pittsburgh starting an hour later. It's the kind of night we love here at Sports Hub. Our expert handicappers have been and will be hard at work bringing you the best picks for tonight's games.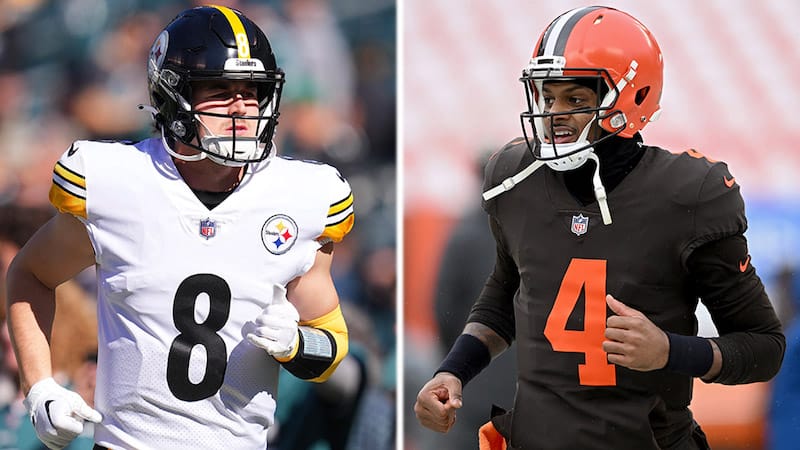 If the games tonight are anything like Sunday night football, we'll be in for a treat. Miami moved to 2-0 with a 24-17 win over New England. Dolphins QB Tua Tagovailoa threw his third TD pass of the season to WR Tyreek Hill. The loss gives the Patriots an 0-2 record. That is something that has not happened since 2001. Sports Hub experts like SWJ Sports brought you winning picks last night. They will be looking to do the same tonight.
How to Bet Monday Night Football Tonight
There are some very unique trends that apply to both Monday night football games tonight. New Orleans is a 3-point favorite to beat Carolina, which is playing at home. Cleveland is a 2-point road favorite, giving us two home underdogs on Monday night football tonight. Since last November, home teams are on an 11-4 SU run. Those home teams are only 8-7 ATS though. 
What's even more interesting is the correlation between home underdogs and the game total. Since 2012, Monday night football games with home underdogs have leaned heavily on the Under. The Under is 28-12-1 (70 percent) in those games. Checking tonight's totals, both games have totals less than 40.
It's also worth noting – and you can bet our Sports Hub NFL experts are all over this – home teams in divisional matchups on Monday night football tonight are killing it as of late. In the last 20 such games, the home team is 12-8 SU and, get this, 14-5-1 ATS (73.6 percent) ATS. In the last 13 Monday night football divisional matchups, the Under is 11-1-1. Just sayin'.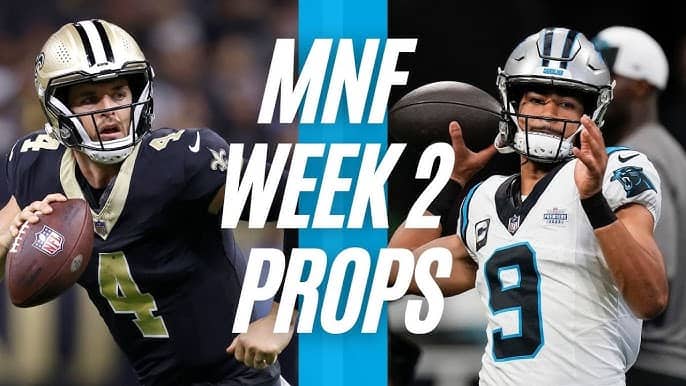 Don't forget to check our weekly NFL picks pages, which include the best props picks, to get you ready for all the action each week. Let's check in with our Sports Hub handicappers and see how they fared with all of the NFL games yesterday. 
Old School Sal Crushes the Leaderboard
He's been here before, but it's been a minute. Sal Lombardi, the ultimate old-school sharp, crushed the competition yesterday going 9-3 for nice hefty $561! Sal is living the high life here in Costa Rica and hangs out with my cousin Computer Picks every now and then. They like to talk numbers. It must be working with Sal's big day yesterday and Computer Picks is up $1433 over the last seven days!
Let's see how our guys did yesterday, which can help you decide who to tail for Monday night football tonight.

Sal is back: As mentioned, 'ole Sal Lombardi was on one yesterday. Nine wins in 12 picks with winnings of $561. Sal hit 3 of 4 NFL picks and 6 of 8 MLB picks. He is still our No. 1 NHL capper and, if you didn't know, the NHL preseason kicks off this Friday.
Can't go wrong with The Bookie: I mean, with a name like The Bookie, how can you go wrong. Yesterday, The Bookie hit all three of his NFL picks and won $300. The Bookie is now 6-3 over the last three days. You might want to check the members' area for a pick for Monday night football tonight.
It's me again: When I talk about Sports Hub handicappers being better than the average capper, I'm not just blowing smoke. In yesterday's daily report, SWJ Sports was tops on my leaderboard. Today, Scott is back with another top-3 performance. He went 3-1 on four NFL picks and won $280. Over the last 30 days, SWJ Sports ranks third in winnings among our cappers. Scott had a Sunday night NFL pick. Check the members' area to see if he puts one in for Monday night football tonight.
Doyle Rules: Patrick Doyle is another Sports Hub exclusive capper who is tearing it up. He ranks No. 1 on the 30-day leaderboard after a successful weekend. He hit his CFB pick on Saturday and nailed the Cowboys -9 over the Jets yesterday. Sports Hub members can choose Patrick as part of our Premium Picks Package. If he has a pick for Monday night football tonight, you're going to want to see it.
MLB Teams Clinch, NFL QB Troubles Trending
A couple more MLB teams joined the Braves and Dodgers in the postseason. There is only a little over two weeks remaining in the regular season. Then, it's onto the playoffs. A few NFL teams are wondering what they are going to do at quarterback. And, it's only two games into the 2023 season! Maybe those QBs need Puka Nacua on their roster. You'll see why in a moment.
Here's a look at what's trending.
Puka sets record: Puka Nacua is a wide receiver for the Los Angeles Rams. He was selected in the fifth round of this year's draft. Yesterday, Nacua caught 15 passes for 147 yards. Through two games, Nacua has 25 receptions. If he were to continue this blistering pace, he would shatter the NFL record for catches in a season with 212! The 15 catches on Sunday is an NFL record for rookies as is the 25 receptions in the first two games of an NFL career.
O's & Rays clinch playoff berths: Baltimore salvaged a win on Sunday over Tampa Bay to maintain a slight lead over the Rays in the AL East Division race. However, both teams clinched playoff spots yesterday, regardless of which team wins the division. The Texas Rangers lost to Cleveland yesterday, which put both the O's and Rays in the postseason.
Justin Fields: When you're trending for the wrong reasons, it's never good. The Chicago Bears have been a bad football team for several years. They are on their way to another disappointing season with an 0-2 start in 2023. Yesterday, Fields, the Bears starting QB, went 16-of-29 for 211 yards and a touchdown. But, it was some of the throws that he didn't make and a couple that he shouldn't that put him on this list. Fields got sacked six times yesterday and he threw a devastating pick-six with just 2:03 left in the game. The Bears got the ball back and were trailing by just three.
Aces: The No. 1 seed in the WNBA playoffs, Las Vegas absolutely destroyed Chicago in its best-of-three first-round playoff series. The Aces won Game 1 by 27 points. Yesterday, they won by 22 to end the series and advance.
Pick city: Fields isn't the only NFL quarterback having some issues. Jets QB Zach Wilson made his first start since taking over for Aaron Rodgers after last week's injury. Hopefully, there are none like that on Monday night football tonight. Wilson threw three interceptions and the Jets were blown out 30-10. 
Monday Night Football Tonight Is a Doubleheader
The only thing better than one game on Monday night football tonight is two games on Monday night football tonight. It's a rare treat, but tonight we get a double dose of NFL football. That means double the betting opportunities. Be sure to prepare with us here at Sports Hub. Check the members' area for the best picks on Monday night football tonight. 
Here's a look at the schedule for today.
Monday Night Football tonight: As has been mentioned, New Orleans travels to Carolina. NFL 2023 draft first pick Bryce Young plays at home in prime time. Then, it's off to Pittsburgh where the Steelers will host AFC North rival Cleveland.
Monday baseball schedule: There are 11 MLB games on the schedule for Monday. As I mentioned earlier, Baltimore pulled out a win in the final game of its weekend series with Tampa Bay to remain on top of the AL East. The Orioles start an early-week series with Houston while the Rays are off today.
Soccer around the world: Once again, a number of the world's top soccer leagues have matches. The Premier League, La Liga, and Serie A in Italy all have matches being played today. Our cappers have a few soccer picks in the system already. Tons of South American soccer is also on the schedule.
Tennis tournaments start today: Two men's tournaments, both being played in China, start today. Three separate women's tournaments are going on right now, one of which is also being played in China.
That's it for today. The two Monday night football games make it a pretty full day for a Monday. Only eight teams are off in MLB play today, so it's a pretty full baseball schedule too. Check the members' area to see what our handicappers are betting on today. Then, come back tomorrow for a full recap of all the action. See you then!