No, it's not time for Monday Night Football just yet. It will be here before you know it. NFL teams are in training camp and the annual Hall of Fame game kicked off the league's preseason just last week. Week 1 of the preseason gets underway this Thursday and runs through the weekend.
This football season, Sports Hub is your home for winning football picks, news, analysis, and more. We have assembled the best handicappers from around the world, many of whom offer Monday Night Football picks. We have brought them into a community filled with active bettors looking for an edge on the rest of the competition. We filled that community with knowledge, the type of knowledge that only industry insiders can get and the result is something special.
Sports Hub Rules Monday Night Football
We are the new one-stop home for all of your football betting needs. We already previewed the 2023 Monday Night Football schedule, which you can read about right HERE. We have been providing news NFL win totals, surprise teams to watch for in 2023, and much more. Keep in mind that all of our information is coming from professionals who have decades of experience in the sports betting industry.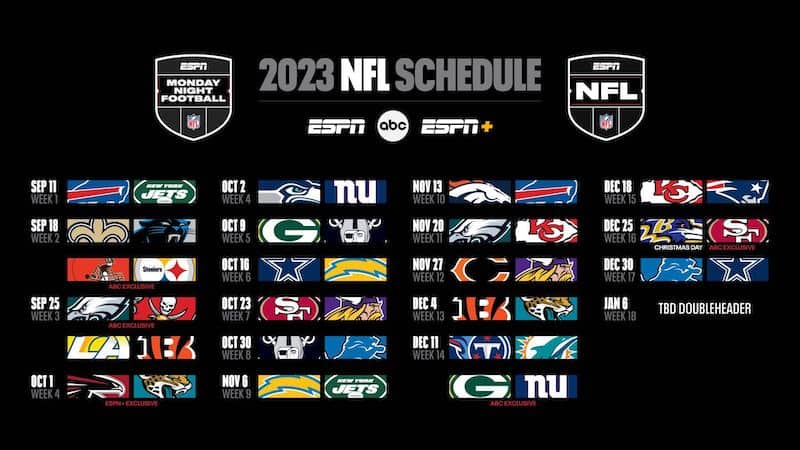 It's what sets Sports Hub apart from the average sports betting site. Our small team has experience in every aspect of the industry – handicapping, sportsbook operation, and pay per head just to name a few. Our information is always on the cutting edge and you, the reader, can access it for free when you become a member of Sports Hub. If you haven't already, just click the JOIN NOW button at the top of the page to get started.
With that membership you get access to the top football handicappers in the industry. You'll be able to find free picks, service plays, and artificial intelligence computer generated picks too. Read my daily report to get a better feel of all the different handicappers. You'll learn more about each guy, their strengths, the bets they like, and more. Trust me, a Sports Hub membership will take your sports betting to a whole new level. Kind of like Hunter Price.
Hunting for Underdogs – Leaderboard
You like underdogs? Hunter Price likes underdogs. He likes them so much that he often only bets on dogs. The Hunter topped my leaderboard yesterday with a beautiful underdog soccer pick. Hunter nailed St. Mirren at +307 in the Scottish Championship. One pick, $307, and the No. 1 spot on yesterday's board.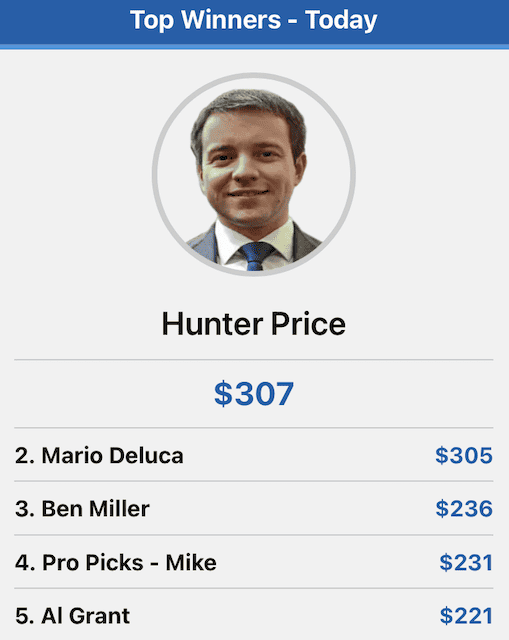 It was a typical day on the board. The top-10 featured numerous Sports Hub exclusive cappers and each member of the top-10 won at least $200. We've talked numerous times about how these guys just win. They're like Al Davis of the old Oakland Raiders on Monday night football. Just win baby! None of the top-50 lost money yesterday and the top-49 won something.
Let's see how it all played out yesterday.
One and done: As mentioned Hunter Price was yesterday's leader. He is our No. 10-ranked soccer handicapper and he's ranked 15th in MLB. He's up $482 for the past seven days and he should be on your radar when Monday night football starts.
Mario Deluca: It brings me great joy to see our exclusive Sports Hub handicappers perform so well. Mario puts in the work to analyze what he sees as great investments. Whatever he is doing, it's working. He went 3-0 yesterday and won $305. He is 8-2 in his last 10 picks and Mario is now up $1094 over the last seven days. He's now our 17th-ranked MLB handicapper. Another guy to watch come Monday night football time.
Big Ben again: You should recognize the name Ben Miller. He's been at the top of my board a lot. Yesterday, he went 3-1 – all MLB picks – and took home $236. That put's him up $926 for the week and $1978 over the last 30 days. Want to finish out baseball strong? Hook up with Ben. He's our fourth-ranked MLB capper.
Free picks: Remember yesterday when we talked about free sports picks? Well, Sports Hub Free Picks did it again. By nailing the total in the Giants-A's game yesterday, Sports Hub Free Picks won for the fourth day in a row. That makes eight wins over the last ten picks. Outstanding!
Soccer, Not Monday Night Football Trending
So, Monday night football isn't here yet, but there is tons of soccer happening right now. Of course, there is the women's World Cup which is in the Round of 16. The Leagues Cup continues and teams are advancing to its quarter finals. There's the Scottish Championship and tons of other international play all over the globe.
Football will be here soon enough. This Thursday, Week 1 of the preseason kicks off with two games. For now though, it's soccer that is among the biggest trends in sports.
Let's take a look.
USWNT: If you didn't know by now, Team USA was eliminated from the women's World Cup. The U.S. had never finished lower than third in the tournament prior to this year. In four World Cup matches, Team USA scored four goals. In the previous eight World Cups, they averaged 17.3. Julie Ertz, wife of Arizona Cardinals TE Zach, announced her retirement.
Liberty: The New York Liberty just destroyed the WNBA's first-place Las Vegas Aces yesterday. The Aces were 24-2 and dominating the league until the Liberty beat them on Sunday 99-61. The 38-point loss was the worst ever by a first-place team in the WNBA. New York played defense in the second half like they were on Monday Night Football. The Liberty held the Aces to 17 second-half points.
Messi: Lionel Messi led Inter Miami CF to a win over FC Dallas on penalty kicks last night. Messi scored a pair of goals as Inter Miami CF now moves on to the Leagues Cup quarter finals.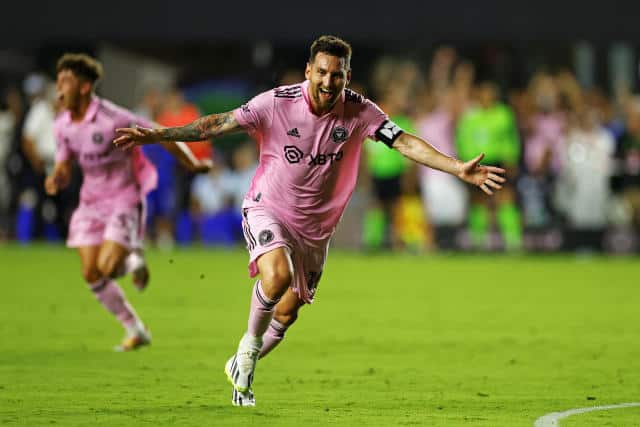 FedEx Cup berth: Lucas Glover shot a 2-under 68 to win the Wyndham Championship and, along with it, a berth into the FedEx Cup playoffs. Justin Thomas missed a birdie putt to close the final round. He will miss the playoffs as a result.
Typical Monday Summer Sports Schedule
It's almost anti-climatic. We had such a full sports schedule on Sunday and now, it's a stretch to find much sports action today. That's okay. We'll take the time to recover from a pretty solid August weekend.
With the U.S. women out of the World Cup, Americans likely won't care as much. Baseball rules today's schedule and U.S. bettors are probably longing for Monday night football to start. It won't be long. We'll get a taste of what's to come on Aug. 21 when Baltimore and Washington play on Monday Night Football in Week 2 of the preseason.
Here's what's on tap for today.
World Cup: Two matches were on the schedule for today. England beat Nigeria on penalty kicks to advance. Host Australia leads Denmark at the half 1-0. Two more Round of 16 matches will take place on Tuesday.
Baseball: It's not Monday night football, but it will have to do for now. There are 12 MLB games on the schedule today. The Dodgers and Padres finish up their series starting at 4:10 p.m. ET. Texas and Oakland cap it all off out on the West Coast at 9:40 p.m. ET. The Rangers now own the league's longest winning streak – 6 games.
Leagues Cup: There are three more matches tonight. New England and Philadelphia, the second- and third-place teams in MLS's East Division, are both in action. MLS play resumes on August 20.
NASCAR: Rain delayed the Firekeepers Casino 400 at Michigan International Speedway until today. Drivers completed 74 laps before the race was postponed. It resumes today.
And that's all she wrote. Call it a recovery day today after a weekend in the summer that was full of sports. It's all just buying us time until we can get to Monday night football, Sunday football, and college football on Saturdays. Keep plugging away and utilize all the resources here at Sports Hub to help you have success. Come back tomorrow for more!