Welcome to Sunday Sports! Now, I know it's summertime and the sports schedule isn't what it can be. If you're patient though, Football Sunday will be back very, very soon.
Football season is the greatest time of year for me at Sports Hub. Our handicappers will have what will seem like an endless supply of college football and NFL games to predict.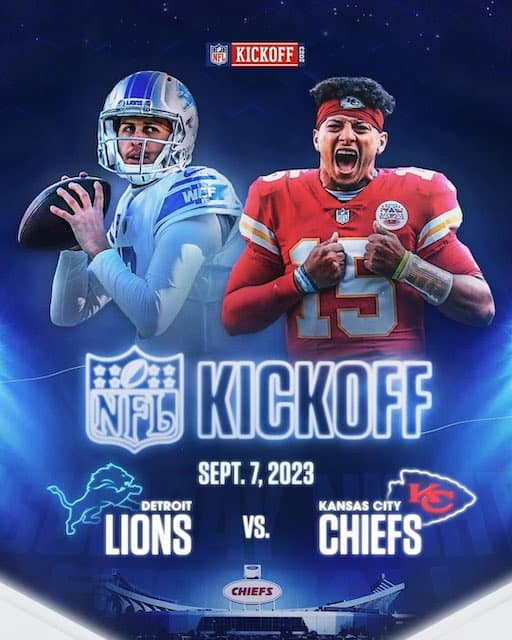 Speaking of predictions, we'll check out how our cappers did yesterday. The sports schedule hasn't been all that bad for July. But first, let's get excited for what's to come!
Sunday Sports at Sports Hub Rules
It is only July, but it won't be long before Sunday sports revolves around our favorite sport – football. Here at the Sports Hub world headquarters, we are super excited for Football Sunday.
The only thing that can rival Football Sunday is Football Saturday…and Thursday Night Football…and Monday Night Football. Mmmmm, I can taste it already!
So can our experts here at Sports Hub. With football season fast approaching, you will see Sports Hub flooded with expert analysis and content. You'll see NCAAF and NFL content that insiders get to help them navigate through a winning season.
Among our hundreds of handicappers, there are more than a dozen Sports Hub exclusive cappers that have multiple documented winning seasons over the last decade. We've got a large number of expert handicappers ready to roll for the 2023 season.
Hey, maybe you think you fit the bill. We're always looking for more quality people to join our team. I actually wrote about it yesterday and in the days to come, I'll be writing about how you can become a handicapper with Sports Hub's help.
Speaking of Handicappers
Talking about Sunday sports is fun, but I need to get the purpose of my daily report. I always take a look at how our handicappers did the day before.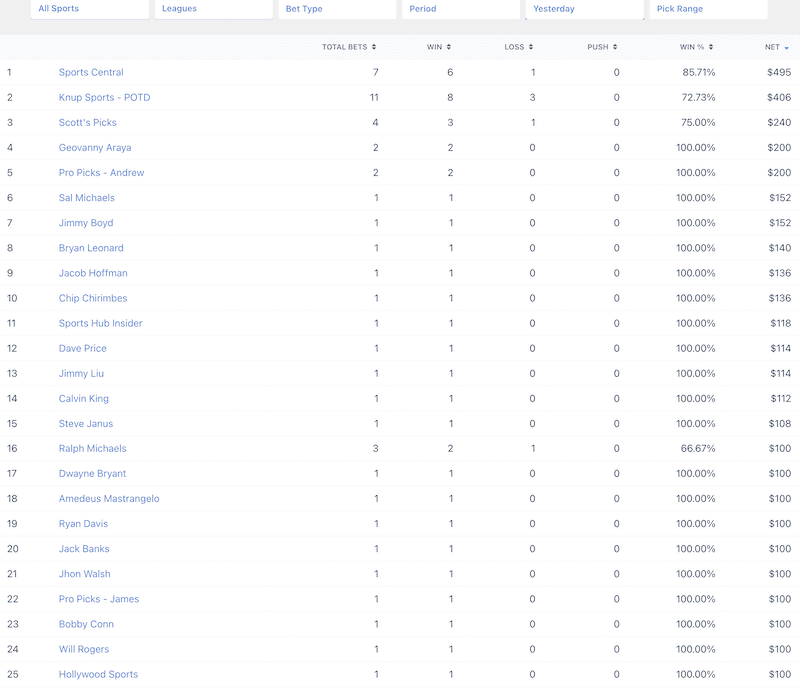 Even with a slower sports schedule, we had some cappers with some outstanding performances. How did you compare to our top guys?
Here's the best of yesterday.
Sports Central: The experts at Sport Central put together a day. 6-1 on seven MLB picks for a total of $495 in winnings. Sports Central has had itself a great week winning $825! You might want to ride with SC on Sunday sports. They already have seven MLB picks in the system for today.
Knup Sports: Yesterday they put in a solid day, going 8-3 on 11 MLB picks. Knup picked up $406 in winnings. They are up $417 now since putting their first bets into the system earlier this week.
Best of the Rest: No other cappers on the leaderboard made more than four picks. Scott's Picks went 3-1 and earned $240 and Geovanny Aryana and Pro Picks – Andrew both went 2-0 and won $200.
Sunday Sports picks: Sports Hub cappers have been tearing it up throughout the summer. You might want to join them today and get in on the action. There are over 30 MLB picks for today in the system as well as picks in other sports. You have to be a Sports Hub member to access those picks. Sign up for a free account by clicking the JOIN NOW button above.
Sunday Sports Schedule
While it's not the greatest Sunday sports schedule, it's not all that bad. The FIFA Women's World Cup has actually already completed its Sunday games. Play resumes with four more matches on Monday.
Here's a look at today's Sunday sports schedule.
The Open: It's the final round of the Open today. Brian Harmon maintains a five-shot lead entering today's play. Harman can be found as the betting favorite at odds of +150. Jon Rahm played well yesterday and is next on the betting board at +650.
MLB: Today's full slate ends with Sunday Night Baseball featuring the New York Mets at the Boston Red Sox. What are your favorite picks for today? Let us know on our socials.
WNBA: It's a light day in the WNBA with two afternoon games. No games are on the schedule for Monday.
NASCAR: The Cup Series continues with today's race at Pocono Raceway. Denny Hamlin is the favorite at +500. Martin Truex is right behind him at +550.
CFL: Ottawa is at Calgary tonight to close out Week 7 in the CFL. BC beat Saskatchewan 19-9 last night.
The More You Know
You will never lack information when you partner with Sports Hub. We produce top quality content across a wide variety of sports and betting topics.
To succeed in sports betting, you can never have too much information. That said, you should pay attention to what's trending in sports.
Aces Wild: If you didn't know, the Las Vegas Aces are putting on one of the more dominant runs in sports history. The Aces beat the Lynx 98-81 for their fifth straight win by at least 15 points. Las Vegas is 21-2 right now and they won 13 of those games by at least 15 points.
Brian Harman: He's not a household name, but if Harman can hold off the field at The Open, he will put himself in very special company. He's the 26th-ranked golfer in the world and has never won a major. He entered today's play with a five-shot lead.
Formula 1: The Hungarian Grand Prix is today. Lewis Hamilton is the favorite and is one of the world's top drivers.
Losers: It sucks when you lose. The WNBA's Seattle Storm have lost nine straight, a franchise record. The Miami Marlins lost yesterday for the eighth time in a row.
Hopefully, you will trend in the opposite direction. Everybody loves winners and that's what I'm here for…to help you win more. Come back tomorrow to see more winners on our leaderboard. Enjoy your Sunday sports!