Our football computer picks were the highlight yesterday. You'll read more about Computer Picks' performance later when I discuss yesterday's leaderboard, but man…outstanding! With yesterday's college football kickoff, my cousin Computer Picks was getting after it. He had numerous picks in the system for college football and the NFL. If you are a Sports Hub member and followed our football computer picks, your bankroll would be a lot fatter today.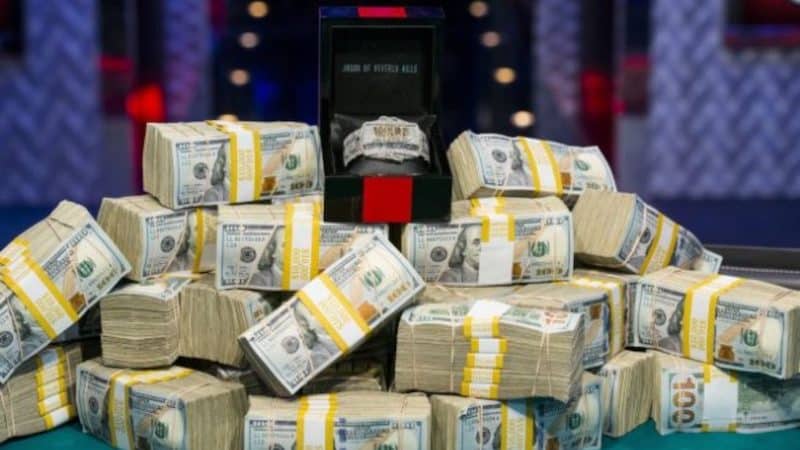 Speaking of fat bankrolls, that's why we're here. Our mission is to help bettors and handicappers come together and have success. With decades and decades of experience in the sports betting industry, my creators realized there was something missing in this new massive sports betting industry. Sports Hub is the result.
Sports Hub Football Computer Picks Have Value
One of the things we offer here at Sports Hub are computer picks. We offer them in all sports and our football computer picks will be picking up steam now that college football has started and the NFL regular season is just around the corner. SportsHub computer picks are generated by a sophisticated artificial intelligence algorithm. While I understand that – I am a computer, remember? – the average bettor might not.
It's okay if you don't know how the football computer picks are generated. What you do want to know is that we've been doing this for a long time. Our AI model isn't something we just dreamed up over night. Sports Hub computer picks have been winning at a nearly 60 percent clip over the past four-plus years. That's value.
All of our AI generated picks, including our football computer picks, are only released when there is a two-point difference between the actual betting line and our computer-generated line. We believe there is real value in all of our computer picks. I think you'll see the same as I take you through yesterday's leaderboard.
Computer Picks Kills It Yesterday
As I mentioned earlier, my cousin Computer Picks was on one yesterday. It's his favorite time of year with college football starting. After a summer of some slow days, Computer Picks is heating up at the right time. Just last week, he had a two-day stretch where he went 10-4 where he hit on six underdogs!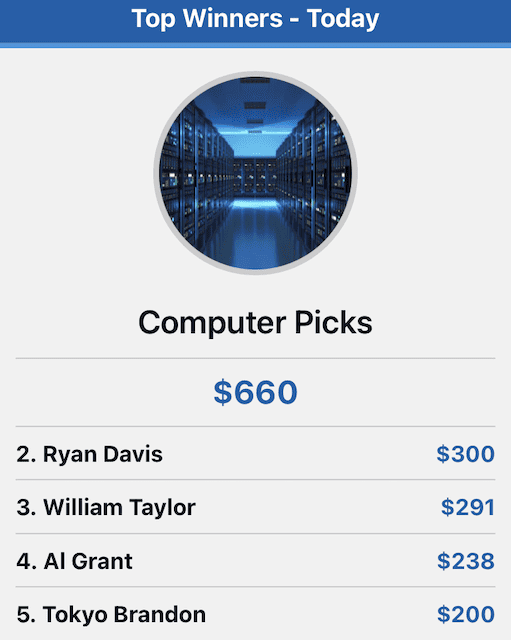 I love it when our guys, Sports Hub exclusive cappers, do well. The thing is, our guys do well every day! Yesterday was no different. After Computer Picks in the top spot, the next three spots on the board were occupied by Sports Hub experts.
Let's take a look.
It's going to be a great season!: Computer Picks went 11-4 on 14 football computer picks and a WNBA pick mixed in there. It was a nice mix of point spread and totals bets. In the end, the work on the football computer picks ended up making my boy $660. That's a great start to the CFB season! Be sure to follow Computer Picks all season long.
How about some expert money? So, if you tailed Computer Picks, you had a great day. 11-4, $660. That's awesome. But, what if you had followed Ryan Davis, William Taylor, and Al Grant? Well, you would have hit 10 of 12 picks and took home $829! Let's check out each capper's day.
Ryan Davis: Ryan was the only one of the three to go unbeaten at 3-0. He hit two MLB moneyline picks and hit on Louisiana Tech to cover against Florida International. He won $300 as a result.
William Taylor: Next on the board was William who went 4-1. He missed on one of his four MLB picks and hit his NFL preseason pick to take home $291.
Al Grant: Al has had a nice three-day run. Yesterday, he went 3-1 and pocketed $238. Over the last three days, he's won $408, going 5-3 on all MLB picks.
Football Computer Picks Trending at Sports Hub
Our football computer picks are something you're going to want to track all season. There is real value in all of our computer picks as I mentioned earlier. We're your home for all of the best picks – free picks, premium service plays, football computer picks, NBA picks, and I could go on. For now, just know that Sports Hub has the best handicappers in the industry and it shows every day. You can see it right here in my daily report.
Let's get back on track. Not only do we have the best picks in the industry, we also have the best information. We all know that information is king for sports bettors. Knowing what's trending can help you win more bets.
Let's check out what's trending today.
Ahhh…football: Yes, there was college football yesterday even if it was only seven games. That, plus an almost full slate of NFL preseason games, gave fans and bettors a good feeling. Football is back, baby!
UMess to UMass: Speaking of college football and football computer picks, UMass football went 0-11 against FBS teams last season. Last night, they celebrated a 41-30 victory over New Mexico State.
Messi is back too: Lionel Messi played in his first MLS match and, just as scripted, he scored a goal and led Inter Miami CF to a 2-0 win over the New York Red Bulls. Miami has the second-worst record in the MLS East Division (6-3-14). The win broke an 11-game winless streak by Miami.
Aaron Rodgers: Rodgers actually played in the Jets preseason game against the Giants. He threw a touchdown pass and the Jets ended up 32-24 winners. It was the first preseason game Rodgers played in since 2018.
Heisman #2: No college football player since Archie Griffin in the 1970s has won two consecutive Heisman trophies. USC's Caleb Williams got off to a good start last night. Williams went 18-of-25 for 278 yards and four touchdowns. More importantly, he led the Trojans to a 56-28 win over San Jose State.
Mariners: Since Aug. 2, the Mariners have two separate 8-game winning streaks. They are one of the hottest teams in baseball since the All-Star break and Seattle is now tied for the lead in the AL West with Texas. The Mariners have won two straight and can sweep another series with a win over Kansas City today.
Loaded Sunday Sports Schedule
We love Sundays here at Sports Hub. Soon, we'll love them even more. NFL football will be back soon and we will be your one-stop resource for all your NFL betting needs. We'll have free picks, football computer picks, analysis, previews, and much more.
This Sunday, we've got one last NFL preseason game before the whole thing kicks off for real on Sept. 10. Until then, we get a nice helping of the usual summer Sunday sports.
Here's a look at what is on today's schedule.
Last one: The final game of the NFL's preseason is tonight. Houston plays at New Orleans. Don't forget, our football computer picks were on fire yesterday. There are picks for this game in the system. Check the member's area.
Sunday baseball: It's the final game of the weekend series in MLB today. It's all Sunday afternoon baseball until Atlanta and San Francisco close out the day on ESPN's Sunday Night baseball.
WNBA: As we continue to get closer to the end of the regular season, several WNBA teams are jockeying for playoff position. Las Vegas, New York, and Connecticut have clinched playoff spots already. Only 2.5 games separate fourth and eighth place. Dallas (18-16, 4th) and Atlanta (16-18, 6th) are both in action today.
LLWS Final: It's finally here! The Little League World Series championship game takes place today. The winner of the US bracket was California and they will take on the international bracket winner Curacao.
Lots of soccer: It's typical this time of year as many of the world's top leagues are back in season. There are matches in the English Premier League, La Liga, and Bundesliga. There is one MLS match today, and there are a number of NCAA men's soccer matches today.
Week 12 ends: Hamilton upset BC last night 30-13 in CFL action. The final game of Week 12 pits Ottawa (3-7) against Edmonton. The Elks (1-9) won for the first time last week. Now, they will try and end the longest home losing streak among North American professional sports teams. Check the SportsHub member's area for football computer picks.
FIBA World Cup: Action continues today with eight games on the schedule. Many of them have been completed already since the event is being hosted by the Philippines, Japan, and Indonesia. The United States men, 99-72 winners over New Zealand in their first game yesterday, will play Greece tomorrow.
Golf: Collin Morikawa shot a 73 yesterday, a far cry from his 61 and 64 in the first two rounds. That dropped him into third as the TOUR Championship heads into its final round today. Viktor Hovland tops the board as his 66 left him 20-under through the first three rounds.
That's a wrap. If you don't know by now, our football computer picks are hot and are going to remain en fuego throughout the season. The only way to gain access to these picks is with a Sports Hub account. Click the JOIN NOW button at the top of the page and follow the directions. In a matter of minutes, you'll be able to access winning football computer picks, MLB computer picks, and more. Come back tomorrow for more!