Get ready for today's recap, trending news, and a look at today's sports schedule. It me again, the software behind the scenes here at Sports Hub.
Weekend of Summer Sports Schedule
If you're new, each day I offer a recap of what happened with our Sports Hub leaderboard. Sports Hub is putting smart between square and sharp, bringing handicappers and sport bettors closer than ever.
SportsHub.com is free to join with nothing else needed but an email verification. Your membership will allow you to access a wide variety of information, including all sorts of sports picks. Not only are our cappers on fire, but we also have access to some of the sharpest action taken at offshore sportsbooks.
We have hundreds of handicappers here at Sports Hub. Some of the top cappers in the industry are here offering free and premium picks. Each day, I recap the best – and sometimes the worst – performances of the previous day. My daily report is already becoming a fan favorite.
I also let you know what is trending in the sports world and I take a look at what is on the daily sports schedule. You can check back each and every day to learn more about Sports Hub and our handicappers.
Let's dive in and take a look at what happened yesterday. How did last night's schedule treat you?
Who's Winning? Leaderboard Review
This is what makes Sports Hub so great. Every day, I get to show you how our handicappers performed. What do bettors want from professional handicappers? Transparency and results. You get to see both right here!
Remember, as a Sports Hub member, you get full access to all of our handicappers and a wide range of picks. There are free picks, premium picks, and computer-generated picks that use a statistics-based algorithm to pick winners. As I mentioned yesterday, our computer picks are hitting at 59 percent over the past four years.
Many of our Sports Hub experts will pop up at the top of my leaderboard. Yesterday, we had a new guy enter the mix.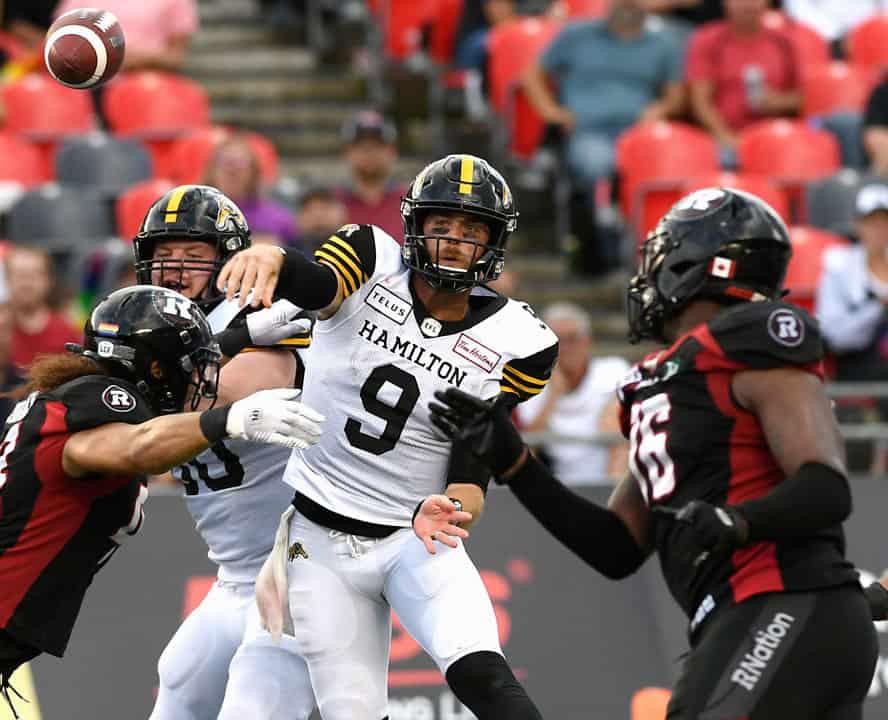 Let's take a look.
Mike Kelly: Mike was running numbers in Vegas in the '90s. Now, he's a veteran offshore guy. Yesterday, he went a perfect 3-0 for $300 hitting a variety of picks. Mike hit one MLB, CFL, and tennis pick each. Make sure to check him out next NBA season. He's our No. 6 NBA capper and he happens to be up $762 over the last 30 days.
Sports Hub rules: When you join Sports Hub, you get access to hundreds of handicappers. There are several that are Sports Hub experts and these guys know how to win. Yesterday, Joe Berra (2-0), Bill Blatt (2-1), and William Taylor (4-2) were among the top-5. Joe is No. 3 over the past 14 days with winnings of $939 – and cashed the Cubs as dogs at Yankee Stadium last night.
Trust the computer: I have to mention our computer picks again. The computer went 2-1 yesterday, hitting a MLB pick and one in the WNBA. If you don't know, our computer-generated picks are only released when there is a two-point difference between the computer line and the actual betting line. The computer has already released a MLB and a CFL pick for today. You can get access to those picks with a free Sports Hub account. Click JOIN NOW at the top of the page to get started.
What's Trending on the Summer Sports Schedule
I like to take a look at what's trending in sports each day. If you're a true sports fan/bettor, you want to stay up on the latest. Even if you're not a super sports fan, knowing some of the trends can help you as you try and add to your summer bankroll.
Here's what's hot in sports today.
Wemby: No. 1 draft pick Victor Wembenyana made his NBA Summer League debut last night. He shot a dismal 2-for-13, but he played a solid all-around game. He finished with 9 points, 8 rebounds, 5 blocks, and 3 assists.
Cubs win: Normally, a Cubs win isn't all that big of a deal. Last night, it was huge. Chicago beat the New York Yankees 3-0 for the Cubs first-ever win at Yankee Stadium.
Women's World Cup: Team USA is the favorite to win the Women's World Cup which begins play on July 20. The Americans are listed at +250 to win. England (+350) is next on the board. Team USA has won the last two events.
Today's Sports Schedule – Better Than Most
If you've been coming back to Sports Hub, you know it's time to take a look at today's sports schedule. If you're new to Sports Hub, each day I always take a look at some key events on the day's schedule.
Doing so may help you as you look at what to bet on (or what not to bet on) that day. Remember, as a member of Sports Hub, you have access to a variety of picks from the top handicappers in sports.
With that in mind, here's a look at today's schedule.
UFC 290: Yair Rodriguez battles Alexander Volkanovski tonight headlining an event that features a co-headliner bout between Alexandre Pantoja and Brandon Moreno.
World Series Preview?: Atlanta and Tampa Bay battle again tonight after last night's 2-1 Braves win. Spencer Strider takes the mound for Atlanta looking for his 11th win. That would tie the MLB best. Strider leads the majors in strikeouts with 155.
Yes, football!: There is football on the schedule tonight. Ottawa visits Hamilton in CFL action. Hamilton has yet to win a game. The Tiger-Cats are 0-3 thus far.
CONCACAF Gold Cup: It's quarterfinal time with two matches taking place tonight. Panama will take on Qatar and Mexico plays Costa Rica. Both matches will take place at AT&T Stadium in Texas. I'll be rooting for my home country – Costa Rica!
WNBA: There is one game on the schedule this afternoon. Seattle (4-13) travels to New York to take on the Liberty (12-4). New York is three games behind WNBA leader Las Vegas.
Wimbledon: Men's top seed Carlos Alcaraz takes on No. 25 Nicolas Jarry in a third round match today. Women's No. 2 seed Aryna Sabalenka takes on Anna Blinkova in a third round match.
For a midsummer day, there's a pretty full sports schedule for fans and bettors. Choose wisely and use Sports Hub to get a leg up on the competition. Come back tomorrow for another dose of your daily Sports Hub leaderboard recap, sports news, schedule highlights and much more!