What if you could access betting previews that contained inside information that most bettors can't get? Yeah, you know you would be all over that. It's exactly what you can get when join sportshub.com, a new site that is changing the way sports lovers look at the betting industry.
Each and every day, the professional sports handicappers at Sports Hub provide previews for games across a variety of sports. Bettors can access the best information available right here every day. All the data at Sport Hub is from trusted inside sources in the industry. It's one of the things that separates Sports Hub from the rest of what is now a crowded industry.
Get Sports Hub Previews
So tell me Mr. Sports Hub software daily report guy…how do get in on these previews? Ah, I thought you might ask. It's actually pretty easy and it's something that every bettor should do. Having access to information like this can do wonders for your winning percentage and your bankroll.
All you need to do is sign up for a free Sports Hub account. That's it. If you're wondering how you do that, well, it's pretty simple too. Click the Join Now button at the top of this page. Fill in the information that is asked, verify your email address, and within a matter of minutes, you will be a full-fledged Sports hub member. Then, you can access previews.
Free Previews, Picks at Sports Hub
Sports Hub previews are like Forrest Gump's box of chocolates. You never know what you're gonna get. What is available will vary from day to day. Being that it is late July and the sports schedule is a little light, there may be fewer previews compared to a college football Saturday or an NFL Sunday.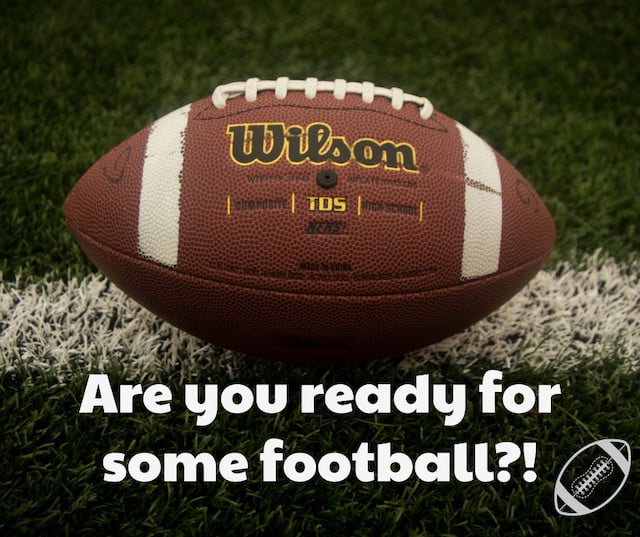 The previews are free for our users and they come chock full of valuable information that the average bettor does not have access to. If you didn't know, our users also have access to daily free picks as well. Bettors can use these free picks and previews as they like.
And believe me, there is value in these free previews and picks. Let me show you that value. Next, we'll take a look at my leaderboard, something we do here every day. These are just a few of the guys that may offer free picks at Sports Hub. Let's check them out.
A Familiar Leaderboard
Another day, another couple hundred bucks for Sports Hub cappers. Our guys continue to tear it up with their picks. It's not magic. It's just good old-fashioned hard work that produces wins for these guys.
You might recognize a few of the names at the top of my leaderboard today. A few have been there before. That speaks volumes to how good these guys really are. Remember, you can't hide here at Sports Hub. Every pick is logged into our system and recorded. Transparency is the name of the game here and if you want quality picks from quality cappers, well, this is the place.
Along with those picks, you often get inside information in the form of previews. These professional handicappers will provide information that supports their picks. You never know what picks our guys will make, which means you'll never know which games will have previews. Guess you'll have to check sportshub.com daily!
Anyway, let's check out how these guys did yesterday.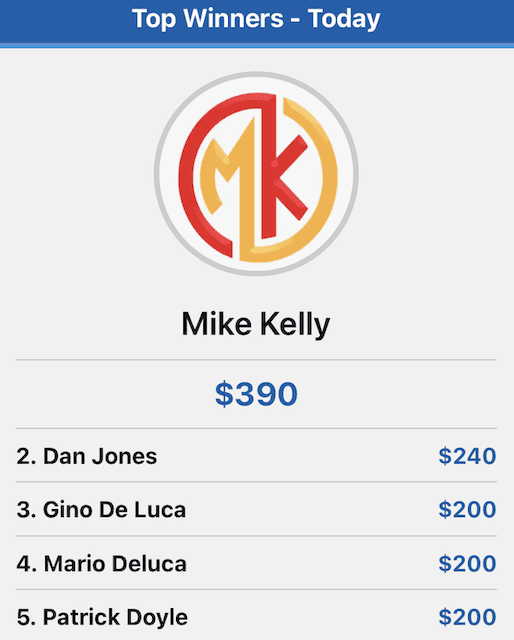 Mike Kelly: Mike is no stranger to the leaderboard. He's back again after a 5-1 performance yesterday. He hit three MLB picks and missed one of two WNBA picks to earn $390. Mike has a UFC pick for tomorrow's fights in the system already.
Back again: Dan Jones should sound familiar. He made my daily report as the top capper for Wednesday. Yesterday, he went 2-0, nailed a soccer pick at +140, and walked away with $240. That puts him up $569 over the last seven days. You can get access to Dan and all of our other great cappers with a Sports Hub membership.
The 2-0 Crew: Three of our own Sports Hub exclusive handicappers all went 2-0 and earned $200. Patrick Doyle, Gino De Luca, and Mario Deluca (no relation). Gino is up $1908 over the last 30 days and is 7-3 in his last 10 picks.
SWJ Sports: This is another familiar name on my leaderboard. He checks in at No. 6 after going 4-2 on MLB picks last night. Four of those picks were NRFIs and the result was $185 to the good. For the week, SWJ Sports is now up $527.
Latest Trends in Sports
I appreciate you coming back each day to get your fill of daily sports. If you are going to win more bets, you have to have information. Some of that information may come in the form of game previews. We have plenty of those here at Sports Hub.
I also provide tidbits of information each day in my "trending sports" section. You have to know what's going on in the sports world. One little snippet could change everything. If you were thinking about a Miami Dolphins win total, for example, that might change after you read today's latest trending news.
Read on to see the top trends.
NFL Injuries: We're only a few days into NFL training camps and already there are some major injuries. Miami's Jalen Ramsey will have knee surgery to repair a meniscus. Cincy QB Joe Burrow was carted off the field yesterday after suffering a strained calf.
Oh Ohtani: One day after announcing that he is off the trading block, Shohei Ohtani pitched a 1-hitter in the first game of a doubleheader against Detroit. Then in Game 2, he smacked two home runs. His AL MVP odds, which opened at +200, are now listed at -20000!
NCAA realignment: College conference realignment continues. Yesterday, I told you that the Big 12 voted to take Colorado back as a member. Today, Florida State wants out of the ACC. It's looking more like super-conferences are going to happen.
Northwestern transfers: As more news comes out of Northwestern, the flood gates are opening. Players are entering the transfer portal in droves. The situation has turned from dumpster fire to full on train wreck at the sewage plant.
What's Ahead Today
For a random Friday at the end of July, the sports schedule isn't all that bad. After a skeleton schedule in baseball yesterday, all 30 teams will play today beginning their weekend series.
There's a little something for everyone and there is a lot of betting opportunity out there. You just have to know where to look.
Here's what Friday's schedule looks like.
CFL is back: The CFL didn't play on Thursday this week, but Hamilton is at Ottawa tonight to get Week 8 underway.
3M Open: The men's PGA event kicked off yesterday. Lee Hodges puts his first-place 63 on the line as second round action continues today at TPC Twin Cities in Minnesota.
World Cup: England has actually beaten Denmark 1-0 already today. China takes on Haiti in the other match scheduled for today.
MLB: After a slow day in baseball, all 30 MLB teams are back in action today. The Angels are in Toronto and AL East leader Tampa Bay is in Houston where two of the best pitchers in MLB face off. Shane McClanahan (11-1, 2.89) goes for the Rays and Cristian Javier (7-2, 4.32) takes the mound for the Astros. You can find previews for MLB games right here at Sports Hub.
WNBA: Three games are on the schedule tonight in the WNBA.