Welcome back to Sports Hub and my daily report. For those of you that are new, you get a full dose of winners. I always start with a recap of how our handicappers did yesterday. You can follow along as you look at the Sports Hub leaderboard.
MLB All-Star Game Is Talk of the Town
You can also follow me as I look at the latest trends in sports.
The MLB All-Star game takes place tomorrow and is the big thing going on right now. Who do you think wins the Home Run Derby tonight? What do you like more – the Home Run Derby or the MLB All-Star game?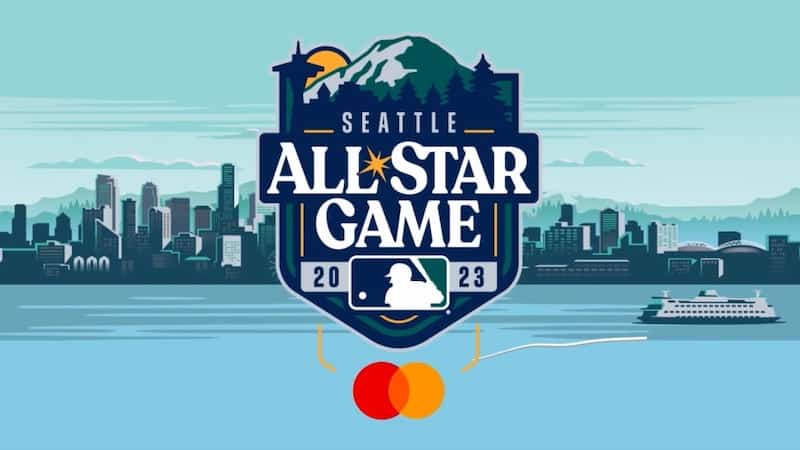 After looking at trends, I'll share what's on the day's sports schedule. It's the perfect way to get you started on a full day of sports.
Ready for today's ride? Here we go.
Why Sports Hub?
Before a review of my leaderboard, you should consider becoming a member of Sports Hub. There are numerous benefits, but the biggest is access to picks. We have a network of the best cappers in the business.
As a member, you'll gain access to free picks, computer picks, and premium picks. We're sure to have over a dozen picks for tomorrow night's MLB All-Star game!
One of the greatest features of Sports Hub is transparency. You can see how each and every capper has performed. All you have to do is look at my leaderboard. There's nowhere to hide!
Signing up for an account is fast and easy. Plus, it's free. Just click the JOIN NOW button at the top of the page and follow the prompts. It just might be the best thing you do all day…other than read my daily report!
Leaderboard Review
If you have been hanging with me since this adventure began, you know that this is the part where I take a look at my leaderboard and break down what happened yesterday.
If you're new, this is the time when I examine the board and point out the best (and sometimes the worst) of what went down on a given day.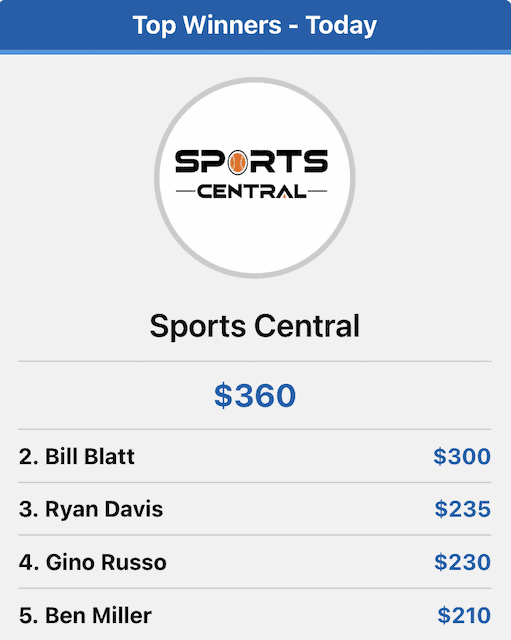 My review of the leaderboard will help you get to know many of our handicappers. When you're interested in obtaining picks, you'll have a better idea of which cappers you might want to connect with.
Remember, that's what we do here. We bring handicappers and bettors together in a community where both can thrive. A few of our cappers were thriving yesterday.
Here's what happened yesterday on my leaderboard.
Sports Central: Bettors can get expert picks from Sports Central and if you did yesterday, you were a winner. They hit four of five MLB picks and pocketed $360. Over the last 30 days, Sports Central has been killing it…up $3333!
Sports Hub guys: As usual, a number of Sports Hub exclusive cappers let their presence be known yesterday. Bill Blatt (3-0) led the charge and made $300 to add to his 30-day total of $964. Ryan Davis and Gino Russo both went 2-0. Ryan ($235) hit two MLB picks while Gino ($230) nailed a MLB pick and a soccer pick.
He's human: If you've been looking at my leaderboard daily, you have probably seen Mike Williams. Iron Mike is up $2367 over the last 30 days. He's only placed 29 bets, and yesterday he was one of 11 guys that went 0-1 and lost $100. Mike is still a guy to watch since he's 21-8 in the last month.
Trending – MLB All-Star Game
As it is in any endeavor, the more you know, the better your chance at success. If you don't pay attention to what is going on in the sports world, you might miss a golden opportunity to make some money.
Each and every day, I spend some time looking at what is trending in the sports world. It gives you, the readers, some insight that you might use when figuring out what events to bet. For example, one of today's trends involves the MLB All-Star game.
The MLB All-Star game is being played on Tuesday night at T-Mobile Park in Seattle. There are some other events that go along with the All-Star game and there are plenty of betting opportunities.
Here's what is trending in the world of sports.
Home Run Derby: You know it's time for the MLB All-Star Game when the Home Run Derby is on the schedule. Tonight's favorite is Pete Alonso (+300) who has won the event twice. Toronto's Vladimir Guerrerro Jr. is next on the board at +450.
Team USA: The U.S. men's soccer team advanced in the CONCACAF Gold Cup after a 2-2 draw with Canada. The U.S. advanced 3-2 on penalty kicks. Team USA advances to the semifinals where it will play Panama on Wednesday. We'll have a full preview with picks for both semis! Be on the lookout.
Northwestern: Head football coach Pat Fitzgerald was penalized for a hazing incident. Now, the penalty might not be so severe? It's a weird situation. Fitzgerald played at Northwestern and has been the head coach since 2006. He had his worst season (1-11) last year.
Ohtani: The Angels star might have completed the greatest month in baseball history. He hit .394 and led MLB with an OBP of .492, SLG of .952, and OPS of 1.444. Ohtani had 15 HRs, 29 RBIs, and also threw 30.1 innings. His ERA was 3.26 and he struck out 37 batters. Impressive!
More Dingers: The Atlanta Braves, whose entire infield will play in the MLB All-Star game, set an MLB record with a home run in 26 consecutive games.
Today's Schedule
Along with a dose of trending sports, I also make you aware of what is coming up on today's sports schedule. Since we hit the All-Star break in MLB, it's a pretty light schedule today.
Here's a look at what's on tap for today.
Home Run Derby: I already mentioned this, but I'll say it again. The event starts at 8pm tonight. Alonso is still the favorite to win. Will you be watching the MLB All-Star game festivities? Comment on our socials.
Wimbledon: Men's top seed Carlos Alcaraz is in action today. He'll play Matteo Berrettini in the fourth round. No. 5 seed Stefano Tsitsipas also plays today. No. 2 Novak Djokovic's fourth round match was suspended. Djokovic was beating Hubert Hurkacz 7-6, 7-6 at the time.
NBA Summer League: There are six games on tap tonight. No. 1 pick Victor Wembenyana is not on the schedule tonight. San Antonio will play tomorrow night.
Soccer: Soccer is about the only sport where you can find a lot of action today. A number of international leagues – especially those in South America – have action tonight. Over the last seven days, Info Plays and Dan Jones are up $311 on their soccer picks!
That's it for today. It's a light day in sports, but there is always something out there to bet on. Before you place your bets, always check your new, trusted, one-stop source for everything related to sports betting – Sports Hub. We'll be back tomorrow for more!